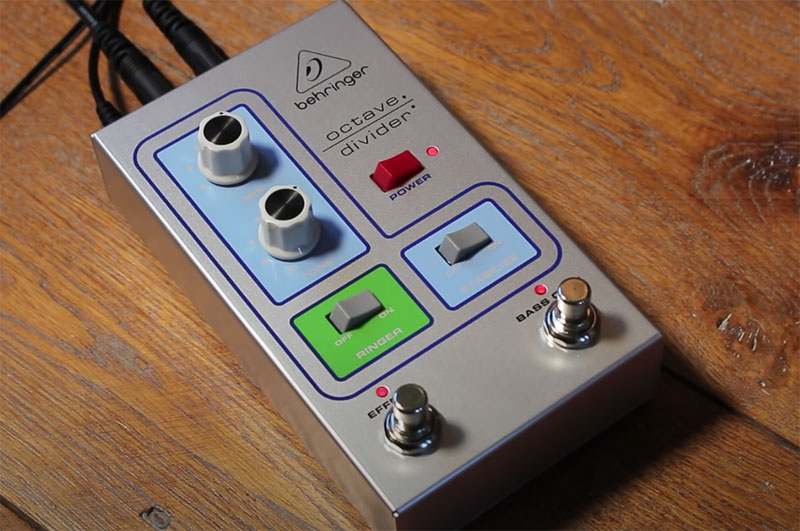 Behringer Introduces It's Version of the Classic Mu-Tron OCTAVE DIVIDER
MikesGig is supported by its audience. When you purchase through links on our site, we may earn an affiliate commission. Read the full disclosure HERE.
Based on the legendary 70s Mu-Tron Octave Divider, the Behringer OCTAVE DIVIDER claims to be an authentic recreation of the original
There have been many octave pedals from multiple manufacturers – octave up down and all around – for guitar, bass and other instruments since the 1960s. Hendrix and Paige famously used octave pedals on guitar. The Behringer OCTAVE DIVIDER, $99 retail, is a clone of the 1972 Musitronics Octave Divider which retailed for over $400. Mike Beigel, inventor of the envelope filter used in the Mu-Tron III, released the Mu-FX Octave Divider – a new and improved octave divider – in 2015.
Which One Is Best?
Having owned an original Musitronics unit and a Mu-FX OD, I can say that there are subtle differences and improvements with the newer Mu-FX unit. They each have their own unique mojo. How the Behringer compares remains to be seen. But if the video demo is any indication, the Behringer OCTAVE DIVIDER may be a viable alternative to the originals.
Divide and Conquer
Musicians from the 1970s always had some sort of secret weapon in their setup. Something they'd turn on in the middle of a raging solo or an effect to create mind-blowing sounds that turned songs into instant classics. David Gilmour had the Phaser and Hendrix had the Octavia. One of those secret weapons you should definitely have on your pedalboard is the Behringer OCTAVE DIVIDER. Turn this baby on and create nice jazzy riffs with a tight bassline underneath or add that much needed top-end sizzle for your epic guitar solo. It can even be used to add a bit more funkiness to bass, keyboards and other instruments. We're looking at you electric triangle man!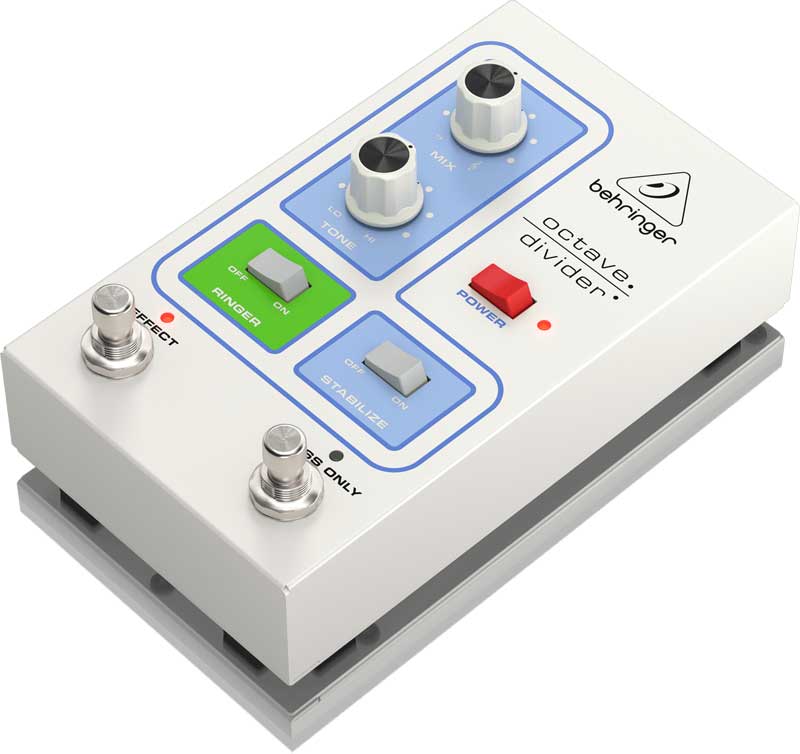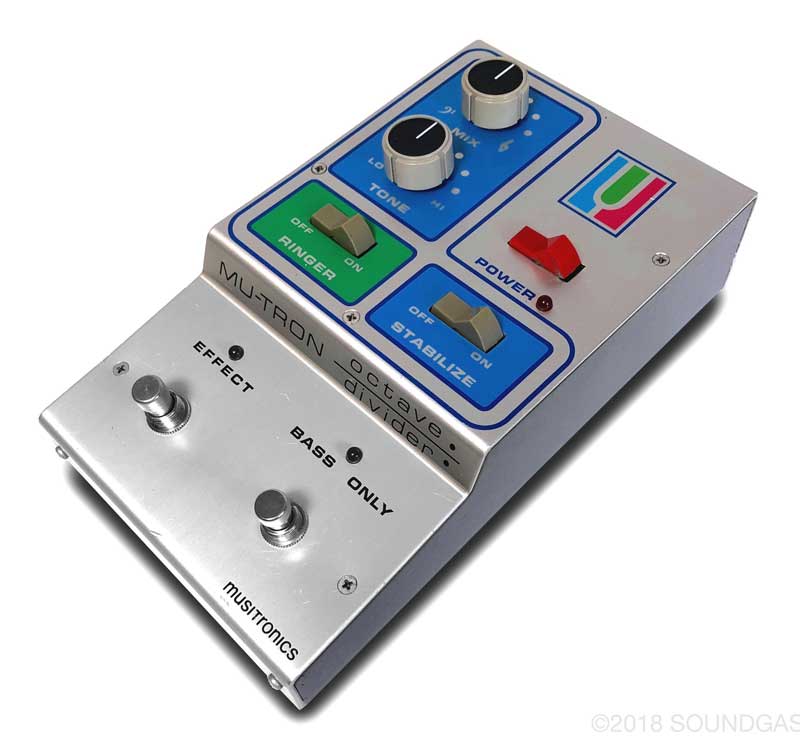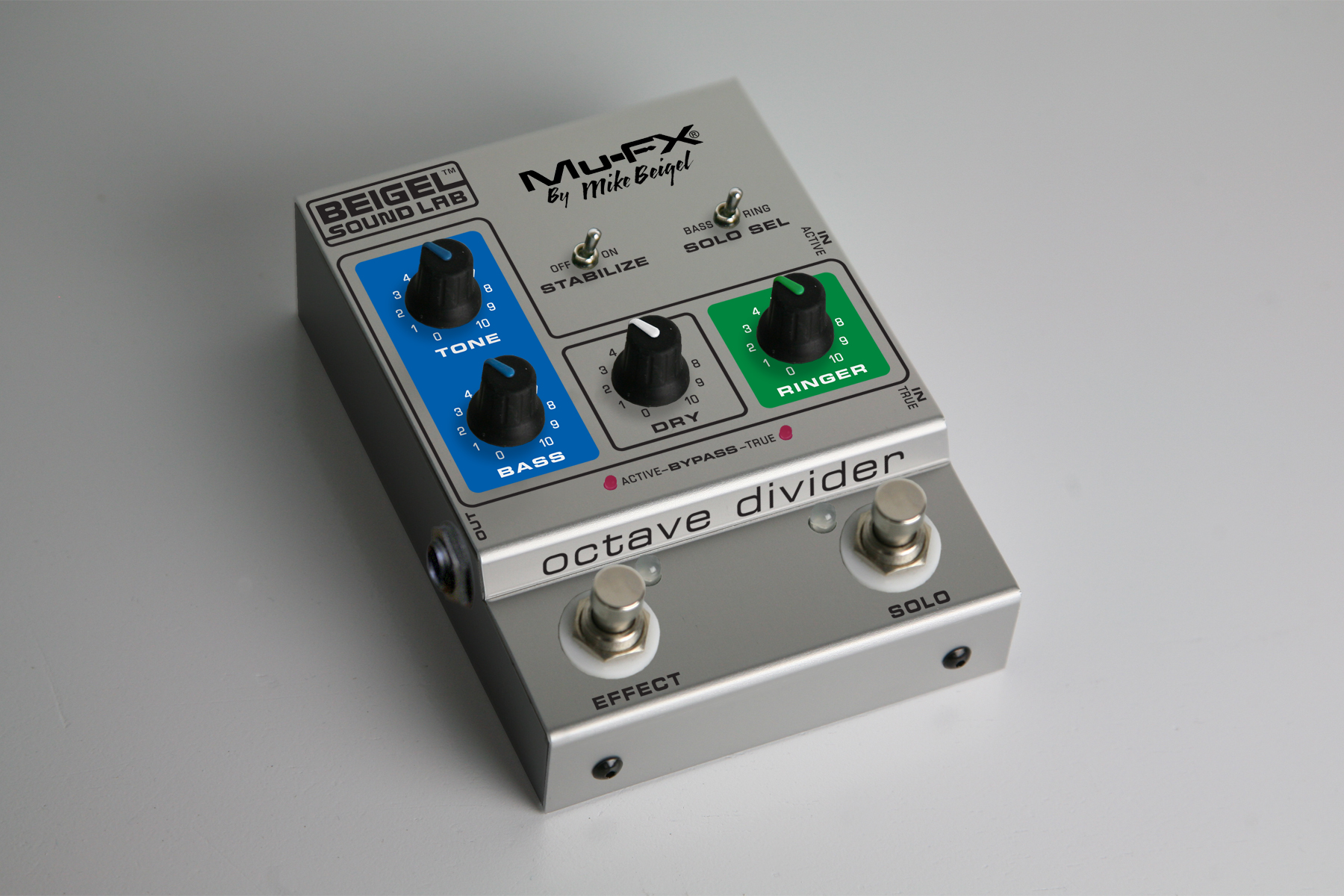 Recreation Done Right
The OCTAVE DIVIDER is an authentic recreation of the popular Octave Divider from the '70s. It features an earth-shaking sub-octave effect with its own MIX and TONE controls so you can blend your dry and sub-octave signal, or shape that tone to your taste while still preserving the dynamics and harmonics. The BASS ONLY switch also allows you to completely cut out the dry signal leaving only the sub-octave so you can create your own complex basslines on the fly. The OCTAVE DIVIDER brings all the amazing features from the original '70s design, plus a few modern ones, that are sure to fit right at home with any pedal board.
Put Your Tone Through the Ringer
There's got to be more to it than just adding a sub-octave signal to whatever you're playing right? The OCTAVE DIVIDER has an amazing RINGER function that adds just the right amount of harmonic emphasis on the upper tones and special multi-note effects through activation of a built-in ring modulator. If you're into using the OCTAVE DIVIDER to thicken up more complex riffs or just want a nice and tight bass line to a legato, then flipping the Stabilize switch on can also help improve note tracking.