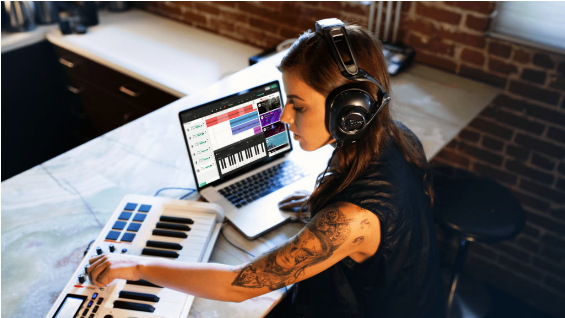 BandLab Reaches 18 Million Users, 50% Increase So Far This Year
MikesGig is supported by its audience. When you purchase through links on our site, we may earn an affiliate commission. Read the full disclosure HERE.
BandLab, the world's leading social music platform, announced a 50 percent increase in registered users in the first five months of 2020, totaling 18 million users in 180 countries worldwide. In 2020, BandLab's growth continues to accelerate with more than a million new users joining monthly and almost 10 million tracks being made on BandLab every month.  

With its completely free and user-friendly Digital Audio Workstation (DAW), this music production platform integrates music-making, online mastering and collaboration tools. Guided by a community-led ethos, BandLab enables creators to make music and share their creative process with other musicians and fans instantly. Its unlimited cloud storage, as well as its availability on iOS, Android and web browsers, makes it the most accessible music composition and collaboration tool on the market.  

With a global community of musicians and fans, BandLab's mission is to break down the technical, geographic and creative barriers between creators, collaborators and community by providing a completely free and unlimited cross-platform service. 

BandLab encourages music makers to collaborate worldwide with built-in forums, chat, a collaborator search function and real-time collaborative DAW sessions. It also encourages users to make their songs "forkable", which allows other creators to add their own personal flair by recording new parts or even completely remixing the forkable track. 

Ideal for music-making in lockdown as a soloist, band member or first-time experimentalist, BandLab helps people overcome current constraints, provides a creative outlet and new ways to connect with fans and other musicians. 

Head to BandLab for more: https://www.bandlab.com/

About BandLab 
BandLab was founded in 2016 and reported its first million users in April 2017, followed by 5 million in 2018, 12 million in December 2019 and now has 18 million registered users worldwide. BandLab is part of music technology group BandLab Technologies and is the flagship digital product in the organization's portfolio of music experience brands. Through its best-in-class digital audio workstation (DAW) and audio hardware division, BandLab empowers creators to make music and share their creative process with musicians and fans on an unprecedented level. The BandLab product family also includes BandLab for Education, an award-winning music creation platform with classroom management tools, which is used by schools in over 40 countries worldwide, and Cakewalk by BandLab, a professional-level digital recording studio for career musicians and producers.