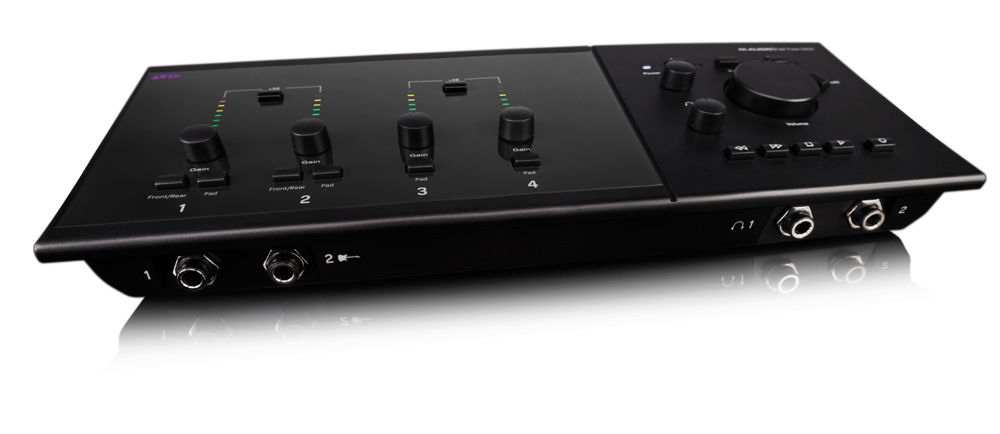 Avid introduces M-Audio Fast Track C-Series interfaces
MikesGig is supported by its audience. When you purchase through links on our site, we may earn an affiliate commission. Read the full disclosure HERE.
First Look
Avid today announced the first new M-Audio recording interface since re-branding Digidesign under the Avid corporate moniker. And these units are sweet. All the basics are there that you would expect – mic/line inputs, line outputs, 24/96, s/pdif in and out, MIDI I/O – but what makes these units an incredible value are the added features:
Built-in monitor management system – allows you to switch between 3 sets of studio monitors, fantastic!
Multi button – program to put repetitive tasks at the touch of a button
Reassignable transport controls – use as they are – what a great feature – or assign each button to a different function of your choosing
Pro Tools SE software included or step up to M-powered
And finally – meters! This is a sleek looking interface that combines great tactile control surface features with a hardware interface and included software that allows you to record music right away. There are well produced videos on line that go into the details of these new interfaces. If it sounds as good as it looks, these new units will be huge! Can't wait to get my hands on one.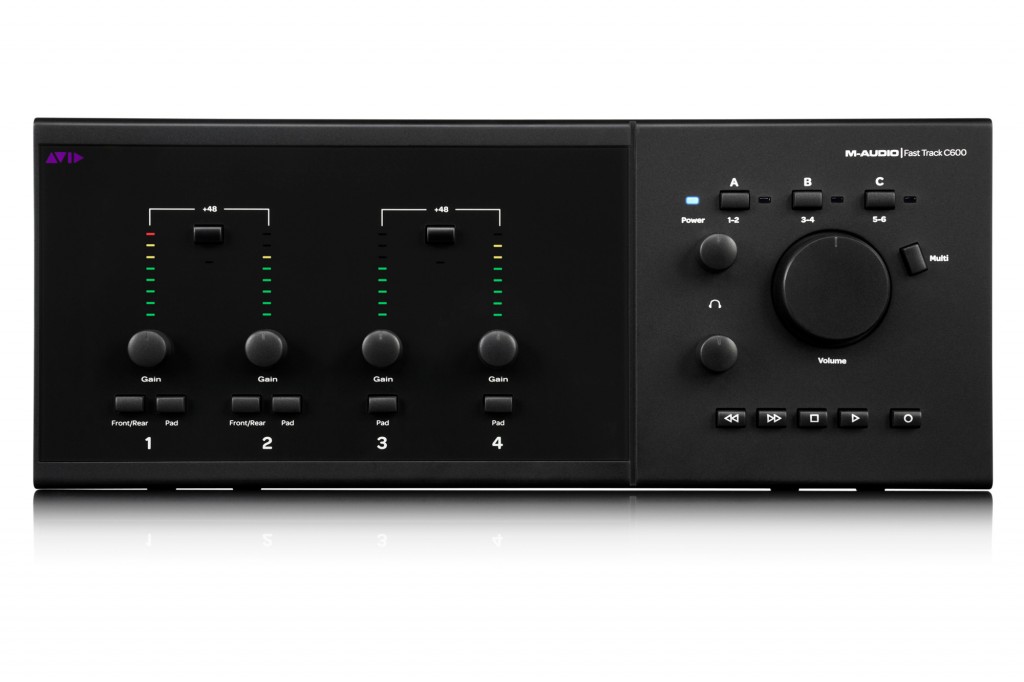 Make great music with three tools in one.
The original, best-selling* M-Audio® Fast Track® recording interfaces set the standard for quality and ease of use. Now you can create even better sounding recordings—faster—with the new Fast Track C400 (USD 309.95 MSRP) and C600 (USD 499.95 MSRP) interfaces.
The next-generation designs combine an audio interface with tactile controls and built-in monitor management system, providing the ultimate integrated creative workflow. Get the Fast Track C600 or C400 with Pro Tools® MP—or buy an interface separately for use with your favorite software.