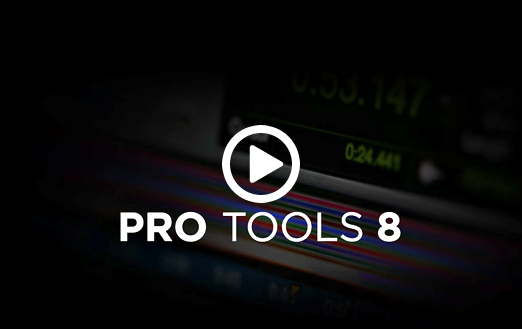 Avid Pro Tools 8 and VENUE Mix Rack Top Honors – 25th TEC Awards
MikesGig is supported by its audience. When you purchase through links on our site, we may earn an affiliate commission. Read the full disclosure HERE.
Pro Tools continues 12-year winning streak; Digidesign brand receives 18th honor
TEWKSBURY, MA, October 12, 2009 – Avid® today announced that its Digidesign® Pro Tools® 8 and VENUE Mix Rack System were each honored with the 2009 Award for Outstanding Technical Achievement at the 25th Annual Technical Excellence and Creativity (TEC) Awards. Winners were announced on October 10, 2009 at the Audio Engineering Society (AES) Convention in New York City.
Pro Tools was awarded in the "Workstation Technology" category, and VENUE Mix Rack was awarded in the "Sound Reinforcement Console Technology" category. This marks the twelfth consecutive year that Pro Tools has taken home the TEC Award in the Workstation Technology category, and the eighteenth time a Digidesign product has received a TEC Award.
The TEC Awards are presented annually by the Mix Foundation for Excellence in Audio to honor the individuals, companies and technical innovations behind the sound of recordings, films, TV shows and live performances. TEC Awards nominations are made by a panel of industry professionals and voted upon by members of various professional organizations and audio-industry websites.
About Pro Tools 8: From the largest recording facilities to the smallest bedroom studios, Pro Tools is the most popular sound creation and production system in the world. In version 8 of this iconic platform, Pro Tools offers a new user interface, over 70 plug-ins and virtual instruments, fully-integrated MIDI and score editors, and an expanded array of editing features. Pro Tools 8 software (which includes Pro Tools|HD®, Pro Tools LE®,and Pro Tools M-Powered™), provides everything users need to create, compose, score, record, mix, produce and broadcast all in one powerful application.
About VENUE Mix Rack: VENUE Mix Rack is the most affordable entry in the VENUE family of live sound products, combining all stage, local audio I/O, and DSP processing into a single compact rack enclosure. As an alternative to the standard D-Show® FOH Rack and Stage Rack system, Mix Rack offers much of the same functionality while maintaining the established hallmarks of the VENUE live sound environment — excellent sound quality and clarity, road-proven reliability, flexible options, complete ease of use, native TDM plug-in processing, seamless integration with industry-standard Pro Tools®, full compatibility with all VENUE consoles, and complete show file portability.
About Avid
Avid creates the digital audio and video technology used to make the most listened to, most watched and most loved media in the world – from the most prestigious and award-winning feature films, music recordings, television shows, live concert tours and news broadcasts, to music and movies made at home. Some of Avid's most influential and pioneering solutions include Media Composer, Pro Tools, Avid Unity, Interplay®, Oxygen 8, Sibelius® and Pinnacle Studio™. For more information about Avid solutions and services, visit www.avid.com, del.icio.us, Flickr, Twitter and YouTube; connect with Avid on Facebook; or subscribe to Avid Industry Buzz.
© 2009 Avid Technology, Inc.