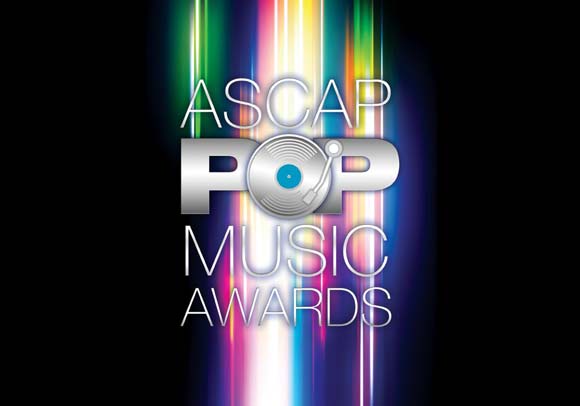 ASCAP Pop Music Awards Honors Biggest Hit Songwriters
29th Annual Awards Ceremony in Hollywood Features Carly Simon, Peter Frampton, Trent Reznor, Smeezingtons, Max Martin, EMI Music Publishing, Warner/Chappell Music, Inc. and More at Star-Studded Event
MikesGig is supported by its audience. When you purchase through links on our site, we may earn an affiliate commission. Read the full disclosure HERE.
29th Annual Awards Ceremony in Hollywood Features Carly Simon, Peter Frampton, Trent Reznor, Smeezingtons, Max Martin, EMI Music Publishing, Warner/Chappell Music, Inc. and More at Star-Studded Event
The American Society of Composers, Authors and Publishers, aka ASCAP, hosted its 29th Annual Pop Music Awards on April 18th at the Renaissance Hollywood Hotel in Los Angeles, California. The star-studded event, which was attended by hundreds of songwriters, recording artists and music industry leaders, paid special tribute to Carly Simon, Peter Frampton and Trent Reznor, and honored the songwriters and publishers behind some of today's most popular music.
Top awards were presented to:
Songwriter of the Year: Max Martin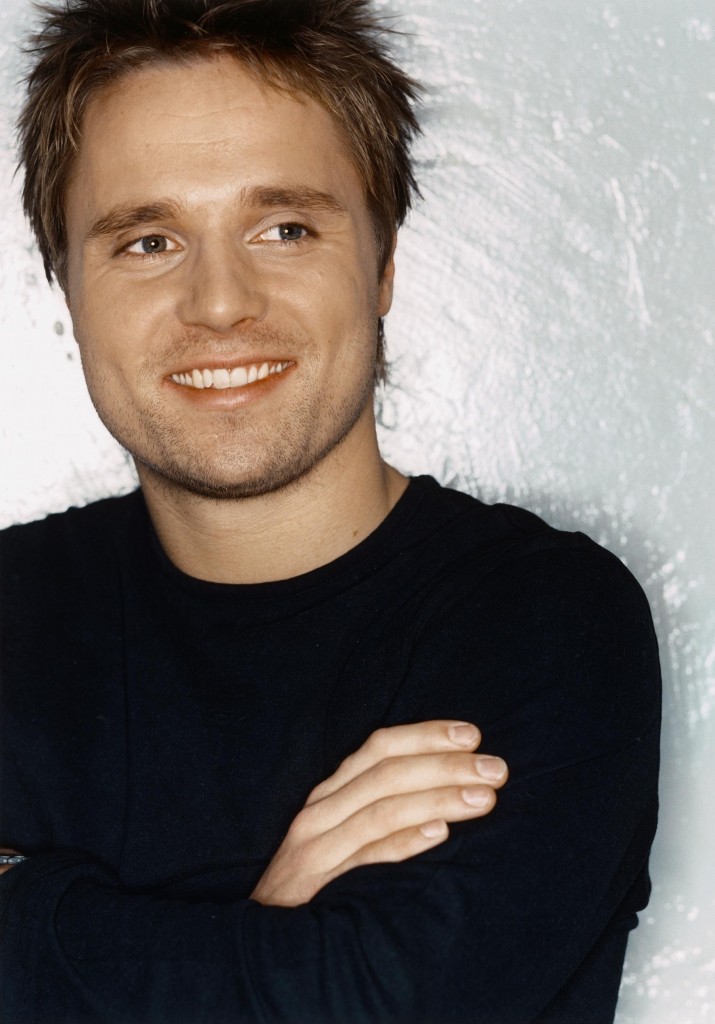 Song of the Year: "Just The Way You Are" by Bruno Mars, written by The Smeezingtons, Khari "Needlz" Cain and Cassius D. Kalb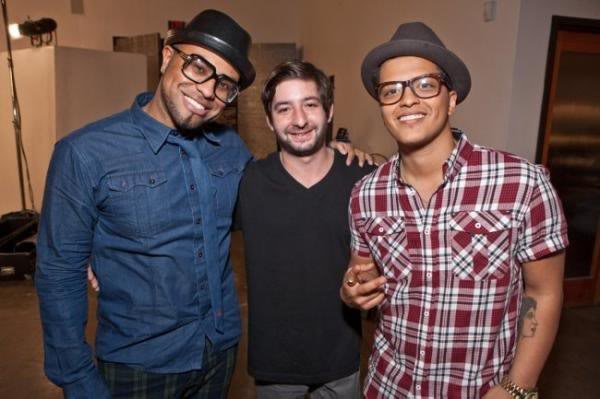 Publishers of the Year: EMI Music Publishing and Warner/Chappell Music, Inc.
Special awards were presented to Music Industry Legends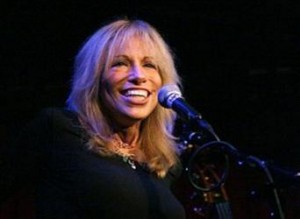 Pop songstress Carly Simon received the ASCAP Founders Award, rock icon Peter Frampton was honored with the ASCAP Global Impact Award, and Trent Reznor was presented with the ASCAP Golden Note Award. Awards were also presented to the songwriters and publishers of ASCAP's most performed pop songs of 2011.
Max Martin was named the ASCAP Pop Music Songwriter of the Year for the fifth time in his career, penning an astounding ten of the most performed hit songs of 2011, including "Blow" by Ke$ha, "Till The World Ends" by Britney Spears and "Raise Your Glass" by Pink. The Swedish songwriter/producer also earned the coveted prize in 1999, 2000, 2001 and 2011 for writing a string of hits, including "Quit Playing Games (With My Heart)" by The Backstreet Boys, "Baby One More Time" by Britney Spears, "That's The Way It Is" by Celine Dion, "DJ Got Us Fallin' In Love" by Usher with Pitbull and "Whataya Want From Me" by Adam Lambert.
Philip Lawrence, Ari Levine and Bruno Mars of The Smeezingtons, Khari "Needlz" Cain and Cassius D. Kalb collected the ASCAP Pop Song of the Year award for "Just The Way You Are" by Bruno Mars. As the first single off his debut album, Doo-Wops & Hooligans, the song marked the true arrival of Bruno Mars as a solo artist and ruled airwaves around the world. As ASCAP's most-performed song of 2011, it remained on the Billboard Hot 100 chart for 48 weeks and became one of the best-selling singles of all time.
Dual ASCAP Publisher of the Year honors went to EMI Music Publishing and Warner/Chappell Music, Inc., who each had 18 of the most performed songs of 2011. ASCAP CEO John LoFrumento presented the award to EMI Music Publishing's Roger Faxon, Jon Platt and their creative team. This was the tenth consecutive win for EMI and the eighteenth time in the 29-year history of the awards show that they have received this honor. LoFrumento also presented Cameron Strang and the Warner/Chappell creative staff with the ASCAP Publisher of the Year for their 18 award-winning songs.
ASCAP President and Chairman Paul Williams presented legendary pop songstress Carly Simon with theASCAP Founders Award, which recognizes Simon as an unparalleled singer and songwriter whose timeless music will continue to inspire for generations to come. The ASCAP Founders Award is among the most prestigious honors that ASCAP gives to songwriters and composers who have made pioneering contributions to music by inspiring and influencing their fellow music creators. Each recipient is a musical innovator who possesses a unique style of creative genius that will enrich generations to come. Past recipients include Rod Stewart, Jackson Browne, Elvis Costello, Heart's Ann & Nancy Wilson, Billy Joel, Annie Lennox, Sir Paul McCartney, Joni Mitchell, Smokey Robinson, Patti Smith, Steely Dan, James Taylor, Tom Waits, Stevie Wonder and Neil Young.
Guitar rock icon Peter Frampton was honored with the ASCAP Global Impact Award in recognition of the enduring popularity of his music and major success on the worldwide stage. His classic songs and unmistakable guitar playing have rocked millions of fans the world over, thanks in large part to his famous performances on the live stage.
Trent Reznor received the ASCAP Golden Note Award, presented to songwriters, composers, and artists who have achieved extraordinary career milestones. Past recipients include Elton John, Quincy Jones, Jeff Lynne, Tom Petty and Lionel Richie. As the creative genius behind the pioneering industrial rock group Nine Inch Nails and one of the most innovative and cutting-edge songwriter-composers of any genre, Reznor continues to blaze trails into uncharted musical territory.
In addition to Dan Wilson, who performed his worldwide #1 smash hit "Someone Like You," recorded by Adele, the awards celebration featured several other performances throughout the evening, including ASCAP Founders Award honoree Carly Simon. The Dixie Chicks' Natalie Maines also performed Simon's breakthrough hit "That's The Way I Always Heard It Should Be" as part of the musical tribute to Simon.
Many of the evening's winning songwriters were on hand to collect their awards, including Stargate's Mikkel Eriksen & Tor Hermansen ("S&M," "Firework," What's My Name?"), Ludacris ("Tonight"), Dr. Luke("Blow," "Till The World Ends"), David Guetta ("Without You"), DJ White Shadow ("Born This Way," "The Edge of Glory"), Katy Perry ("Firework," "Last Friday Night (T.G.I.F)"), Ne-Yo ("Give Me Everything"), Jean-Baptiste ("Look At Me Now"), Taio Cruz ("Without You"), Goonrock ("Party Rock Anthem," "Sexy and I Know It"), Cri$tyle ("Only Girl (In the World)"), Drumma Boy, Waka Flocka Flame ("No Hands"),KoOoLkOjAk ("Blow"), DJ Frank E ("Yeah 3X") and many more.
Other notables in attendance included Walter Afanasieff, Claudia Brant, Darrell Brown, Desmond Child, Darren Criss, Roscoe Dash, Toby Gad, Siedah Garrett, Oliver "Oligee" Goldstein, Becky "Becky G" Gomez, Larry "S1" Griffin, Courtney Harrell, Frankie J, Mathieu "Billboard" Jomphe, Hillary Lindsey, Bonnie McKee, Marcos Palacios & Ernest "Tuo" Clark (Da Internz), Plain White T's, Priscilla Renea, John Rzeznik, Evan Taubenfeld, Henry "Cirkut" Walter, Malik Yusef and many others.
The ASCAP Pop Music Awards kick off the 7th annual ASCAP "I Create Music" EXPO, a three-day conference dedicated to songwriting and composing. This year's EXPO features keynote interviews with Carly Simon, Peter Frampton, The Smeezingtons and Stargate's Mikkel Eriksen & Tor Hermansen; a super panel featuring Brett James, Lin-Manuel Miranda, Monica, Heitor Pereira and Ryan Tedder; Master Sessions with Dan Wilson, Desmond Child, Allen Shamblin, Greg Wells and others; plus numerous panels, workshops, master classes, One-on-One sessions, song critiquing, networking events, product displays, state-of-the-art technology demonstrations, performances, and more. The EXPO takes place April 19-21, 2012 at the Renaissance Hollywood Hotel, in Los Angeles, CA.