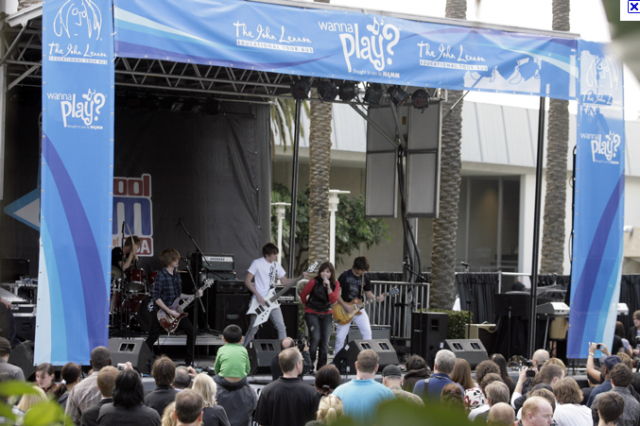 Anaheim, CA – 01/16/11 – Anaheim Convention Center – ROLAND ANNOUNCES 2011 NAMM GOSPEL SHOWCASE
MikesGig is supported by its audience. When you purchase through links on our site, we may earn an affiliate commission. Read the full disclosure HERE.
Roland Corporation is proud to present this free event as part of the outreach by NAMM, the International Music Products Association, to the worship music community at the 2011 NAMM show. This highly anticipated musical celebration will feature artists from many different styles of worship music.
Israel Houghton and New Breed
www.israelhoughton.net
As a worship leader, singer, composer, multi-instrumentalist and producer, Israel is also known for his work as a master collaborator, drawing out the best performances from all those around him. The three-time GRAMMY® award-winning gospel artist will perform with his high-energy band, New Breed, and will perform songs from their GRAMMY® -nominated album, Love God. Love People., which went to #1 in the first week of its release in 2010.
Don Lewis and the Mt. Rubidoux Church Choir
Accomplished organist Don Lewis will accompany the award-winning Mt. Rubidoux Church Choir, who has shared the stage with gospel music industry icons such as Donald Lawrence, Kurt Carr, Dorinda Clark-Cole, Vickie Winans, and musical legend, Stevie Wonder.