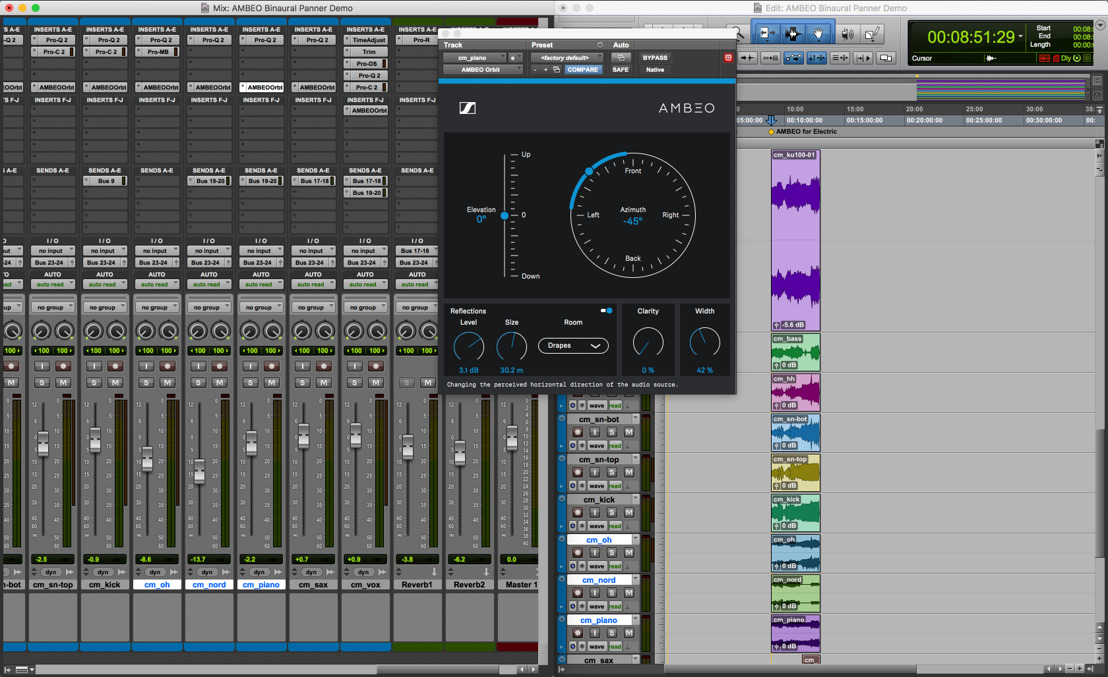 AMBEO at NAMM 2018 – Workshops and free plug-in "AMBEO Binaural Panner"
MikesGig is supported by its audience. When you purchase through links on our site, we may earn an affiliate commission. Read the full disclosure HERE.
At NAMM, audio specialist Sennheiser will be showcasing microphone solutions for the creation of 3D audio for VR and AR applications. These include the AMBEO VR Mic, the Neumann KU 100 dummy head for binaural recordings and the AMBEO Smart Headset, which makes it possible to capture immersive sound with smartphone simplicity. Visitors to NAMM are invited to attend workshops by the AMBEO team, which will be held at the booth every day at 10.30 a.m. and 2 p.m. The workshops will also provide demonstrations of the new AMBEO Binaural Panner plug-in that is now available to download for free from the Sennheiser website.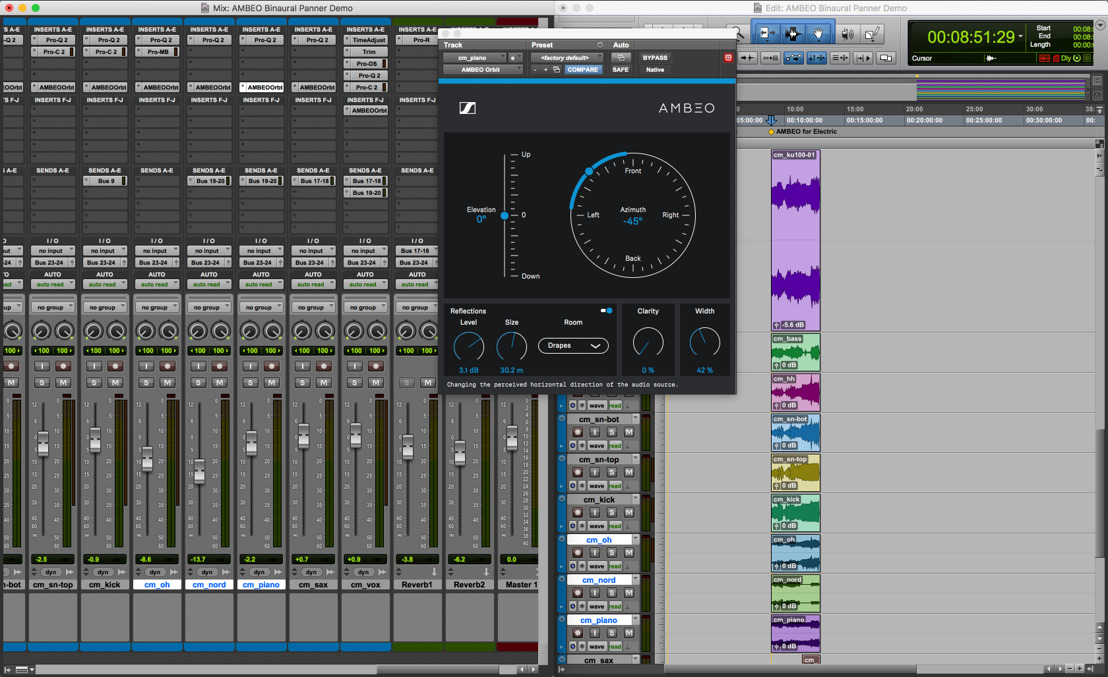 AMBEO Binaural Panner
The AMBEO Binaural Panner plug-in has been designed to make the mixing of binaural content easier. Paired with the Neumann KU 100 dummy head – the reference for binaural capture – the plug-in allows users to position additional mono or stereo sources within a 3D sound field, while avoiding an undesirably high amount of coloration that can often result from the artificial "binauralisation" of such additional sources.
As the HRTF filters used for an artificial binauralisation alter the frequency response of a signal to impart the 3D spatial information, they ultimately also color the sound of the original audio signal. Consequently, finding an optimum balance between the externalized 3D perception and the preservation of the overall tonal quality of a recording is very important. 
With its patented clarity control, the AMBEO Binaural Panner puts control over this aspect fully into the hands of engineers: They can choose the ideal balance between the "out-of-head" perception and tonal clarity.
In addition, the plug-in includes a Room Effect feature for creating early binaural room reflections that lets users select the level of early reflections, the size of the room, the wall materials etc. This effects tool drastically improves spatial accuracy compared to a simple reverb plug-in.
The AMBEO Binaural Panner plug-in is available in AAX, VST, VST3 and AU formats for both Mac and Windows and can be downloaded at sennheiser.com/ambeo-blueprints-downloads.
Visit Sennheiser and Neumann at the NAMM Show, January 25 to 28, Anaheim Convention Center North, Level 1, Booth 14110.