Paul Kantner, a founding member of San Francisco psychedelic groups Jefferson Airplane and Jefferson Starship, died today January 28, 2016. He was 74.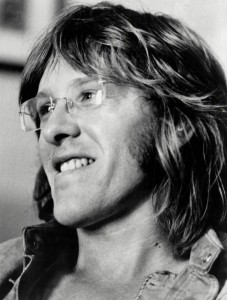 Mr. Kantner's death was confirmed by Cash Edwards, the publicist for Hot Tuna, a band composed of several former members of Jefferson Airplane. His publicist, Cynthia Bowman, told The San Francisco Chronicle that he died of multiple organ failure and septic shock. Kantner had suffered a heart attack this week.
Mr. Kantner died just weeks after it was announced that Jefferson Airplane would receive a Lifetime Achievement Grammy Award in the spring.
 The guitarist from Jefferson Airplane suffered a heart attack in March, 2015
In a note posted in April 2015 on the band's official Facebook page, Kantner wrote, "I am feeling quite good and semi-normal, all things considered."  The 74-year-old Rock and Roll Hall of Famer added that while recuperating at home, he was "working primarily and quite fervently" on two books, a memoir called Tales from the Mothership and a science-fiction book with the tentative title Ice-Age.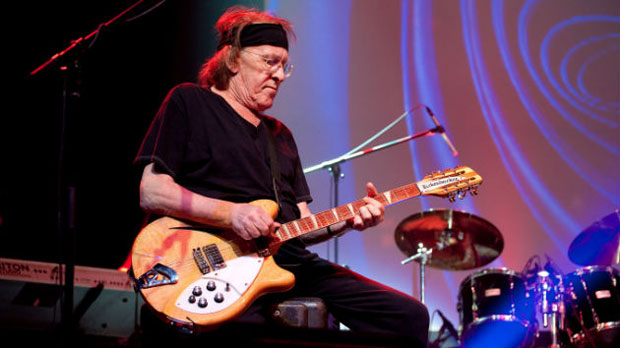 In a separate Facebook note posted the same day, Kantner wrote that he was "seemingly alive and doing well," and sent out thanks to friends and fans "for the outspoken support and concern shown me after my 'illness.'" He added, "I intend to be back playing music in a reasonable amount of time; when — to be yet determined."
In addition, Kantner reported that he was told that he had a "minor heart attack," and that doctors "did some medical work on me and got me out of the hospital in two and a half days."
Near the end of the note, Paul listed a number of other "death defying situations" he'd experienced over the years, including a motorcycle accident in the early 1960s in which he split his head open after crashing head first into a telephone pole, a brain hemorrhage in the early '80s and performing at the infamous Altamont festival.  Kantner's last entry on the list undoubtedly will amuse longtime Jefferson Starship and Jefferson Airplane fans:  "I lived with Grace Slick for several years!!!"
Jefferson Starship decided to continue touring while Kantner recuperated and he later rejoined the tour.