Made in collaboration with Mr Kevin Reveyrand, the Sirius KR34 is a vintage inspired modern Jazz Bass derivative. The KR features 21 frets and a 34″ scale. Passive electronics include Aguilar 70 pickups in the classic 1970 position. Sunburst finish for a retro look.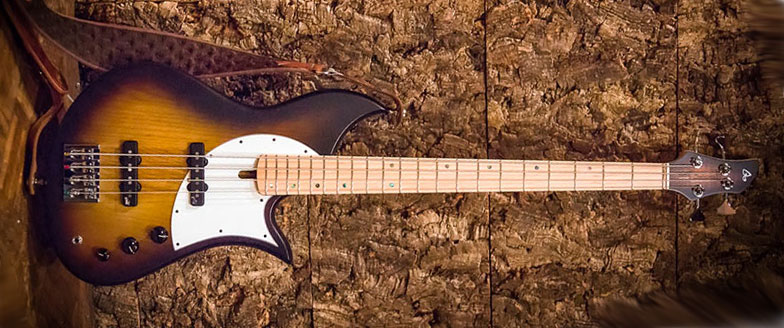 Bolt on US Maple Neck
US Maple Fretboard
Thin frets
Carbon and steel truss rod
Swamp Ash body
Sunburst finish
Passive, volume, volume, tone (CTS pots, Orange Drop Cap)
Aguilar AG 4 J-70
Hipshot hardware
Scale 34"
Aquilina basses softbag
Can be custom ordered with a multitude of options.
https://www.aquilinabasses.com/en/basse/sirius-34-kr-passive/
This video features the KR34 playing the blues…