New Product Preview for Winter NAMM 2018
MikesGig's picks of "must see" new guitars, basses, amps, recording gear and other music making products at the 2018 Winter NAMM Show.
Held in Anaheim every January, The NAMM Show offers the latest products from more than 7,000 brands, cutting edge industry education across hundreds of sessions, as well as special events, concerts and experiences where "only at NAMM" moments take place.
---
Artist Appearances At NAMM 2018
---
Bass Gear
---
Guitar Gear
---
Pro Audio Gear
---
Recording Gear
---
NAMM 2018 Free Stuff and Raffles
---
TC Electronic announces four new pedals
The Drip Spring Reverb, Fluorescence Shimmer Reverb, Gauss Tape Echo and Vibraclone Rotary are all aimed at capturing classic tones from well-known artists.
All four promise "state-of-the-art digital algorithms and high-quality materials", and will be available late Q1.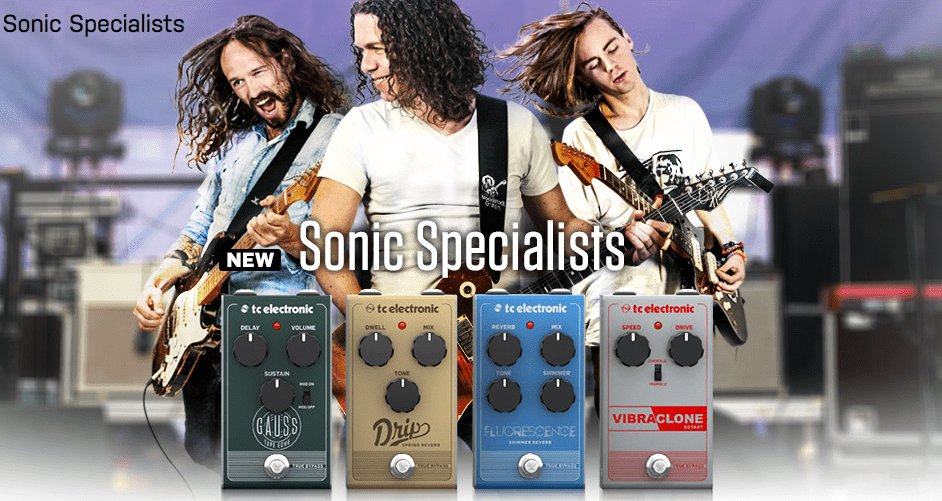 ---
Mackie Onyx USB Interfaces and Thump Series Powered Speakers
Whether you're tracking your latest song idea or doing a live stream, the Onyx Series USB Interfaces deliver true studio-quality sound with maximum headroom and ultra-low noise.​
Combining high-resolution 24-bit/192kHz converters with premium Mackie analog circuitry and Built-Like-A-Tank™ hardware design, the bus-powered Onyx Series USB Audio Interfaces give you the power to capture your best performance and experience media with pristine fidelity at home or on the go.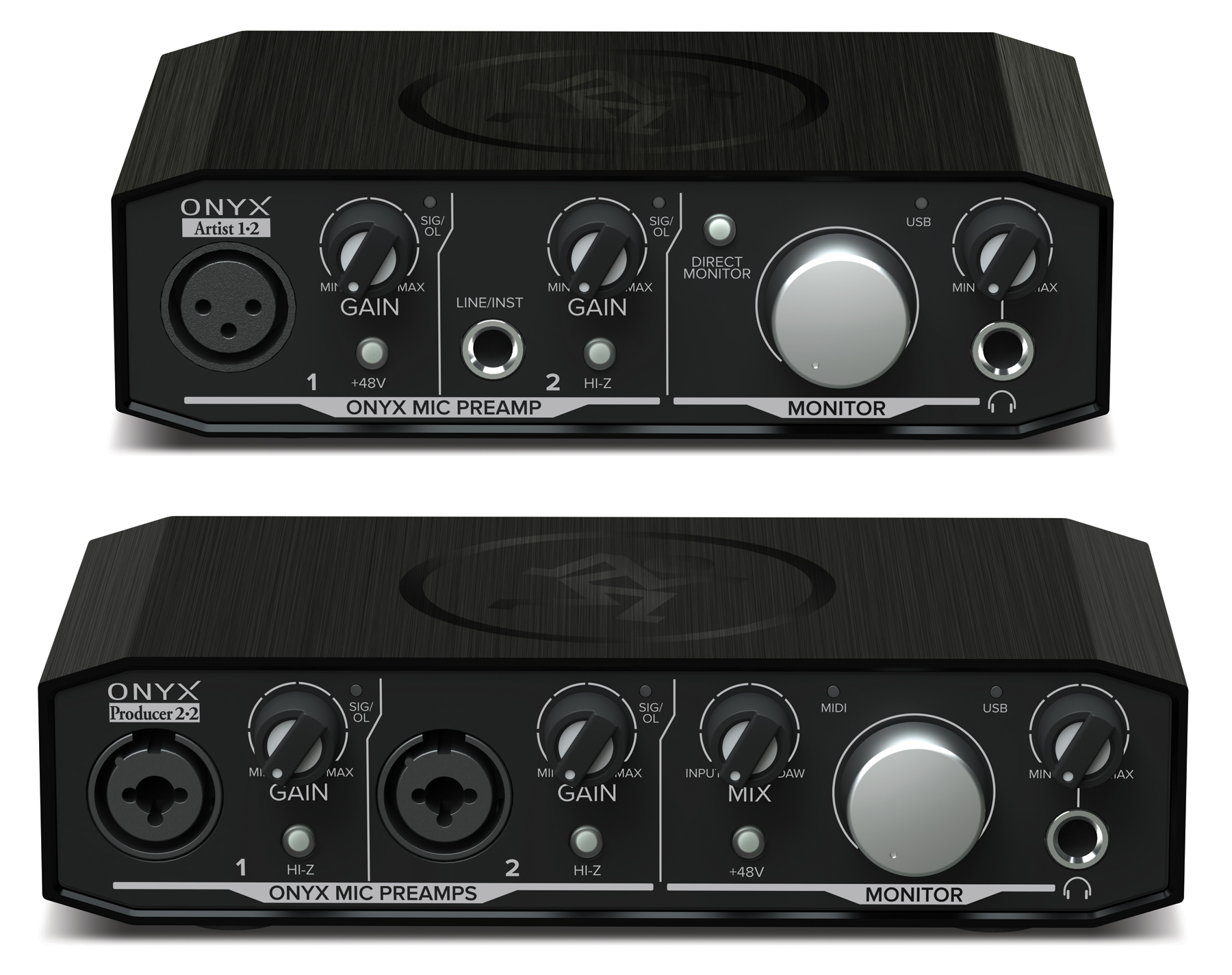 Thump Series – low end EVOLVED
Thump Series powered loudspeakers continue their legacy of ultra-affordable, class-leading performance and reliability and bring it to the next level with all-new designs and technology that redefine chest-thumping low-end and versatility.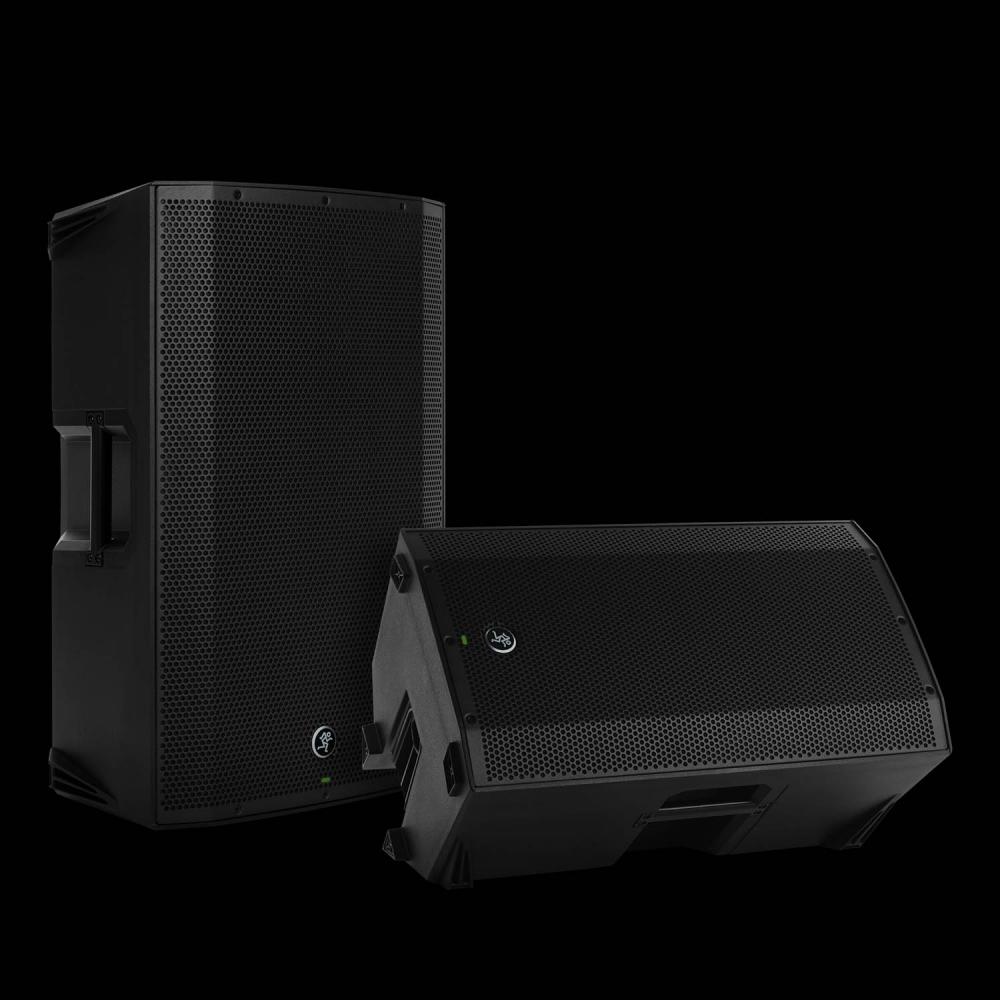 Delivering proven, chest-thumping low-end, the 1300W Thump™ and Thump Boosted™ loudspeakers are equipped with built-in mixers and application-specific speaker modes to get you set up and sounding good faster than ever. Thump Boosted is equipped with advanced features like channel EQ, wireless streaming, and more, all controllable via the Thump Connect™ app. And when you need maximum low end, add the powerful 18" Thump18S powered subwoofer.
See Mackie Demo Room 201C/D.
---
RME to Showcase New ADI-2 DAC Converter, TotalMix Remote at 2018 NAMM Show
RME is set to unveil its ADI-2 DAC for NAMM 2018, a compact and extremely flexible two-channel high-end Digital-to-Analog converter. The best-in-class unit — which also serves as a top quality headphone amplifier — supports up to 192 kHz sample rates, while offering top-notch conversion and a range of connectivity options. All with the unsurpassed stable performance and German engineering that RME users have come to expect over the last 20 years.
Pricing is $999 (Street), and is available now.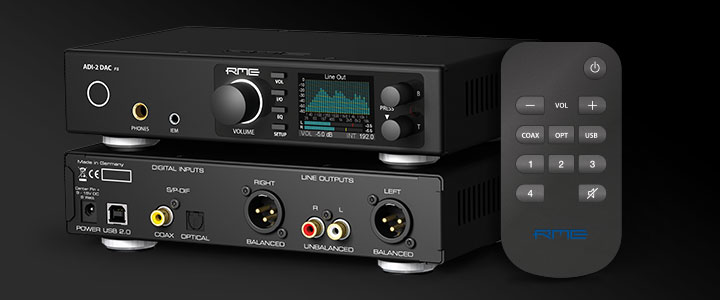 Additionally, RME will also highlight its new TotalMix v1.50 update as well as Total Mix Remote, which now supports network remote over TCP. TotalMix Remote, offering full network remote control for all TotalMix and TotalMix FX software, is now available for every RME interface, and will be available for Mac, PC and iOS. The TotalMix Remote is perfectly suited for FOH engineers and recording studios whose workflow requires control of TotalMix from a remote location.
On Thursday, Friday and Saturday during NAMM, composer, producer and former Tower of Power lead singer Ellis Hall will perform at RME's booth at 11am, 2pm and 4pm. For each of his performances, Hall will be hooked up to the new myMix II personal mixing and recording system.
On Friday and Saturday of the show, legendary bassist Chuck Rainey will perform alongside veteran drummer and Rhythm Intensive partner John Martinez at noon. The members of the paramusic education organization will perform through myMix systems.
See RME at booth 14701.
---
CruzTOOLS SECOND GENERATION MULTI-TOOL ADVANCES CAPABILITY
Like the original GrooveTech Multi-Tool, both metric and inch hex wrench sizes are included to address worldwide producers of guitars and basses, and all truss rod sizes are ball-end for easy access. Tool component material is professional-grade S2 steel with an attractive polished-chrome finish.
A number of improvements were made to the second generation. Firstly, a 5/16" socket is included for Gibson and other truss rod nuts. Two additional hex wrench sizes – 1/16" and 5mm – were added. A precision ruler with both inch and metric scales is provided. Finally, a special one-piece body allows easy rotation and storage of components. The result is a more capable and functional multi-tool for guitar and bass players that's easily carried with the instrument. Utility and design patents are pending on the new tool.
Pricing is unchanged at $15.95 (Street), and is available now. Overall size increased only slightly to about 4" x 1.25" x 0.75" (95 x 34 x 187mm). Weight is approximately 5 ounces (140g).
See CruzTOOLS in Hall C 6312.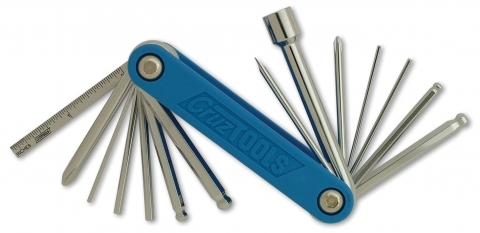 ---
Hotone Unveils Breakthrough Amp Software
Hotone Audio, known as a rising professional guitar effects, amps and audio hardware brand, has introduced its first amp software called VStomp Amp.
Driven by the core technology of Hotone's Bluetooth modeling pedals XTOMP and XTOMP mini, VStomp Amp is THE solution for professional and home studio engineers who demand realistic modeling, killer sound quality, and a no-brainer user experience.
See Hotone in Hall B 3240.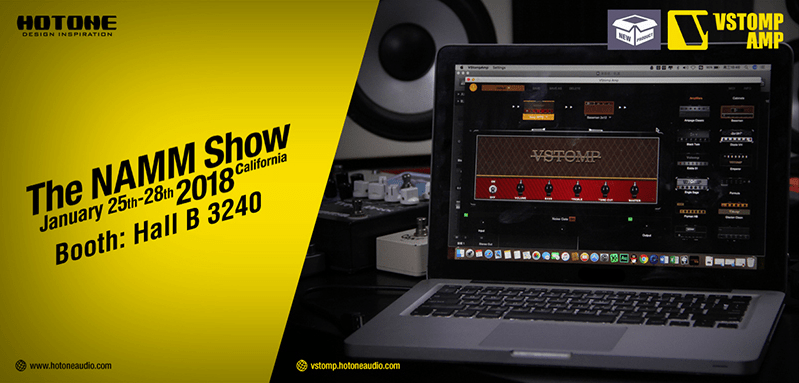 ---
Bass Tube Preamp — Nitewalker Bass Guitar Tube Preamp!
Newbasstone, Inc's. Nitewalker Bass Guitar Tube Preamp is a vital new idea for Bass Guitar Players wanting a richer tone – Low register and High. First of all it's a unique remedy for the Bass Player Blues. Therefore, no bass rig should be without  this all new bass tube effect!
See Nitewalker Bass Guitar Tube Preamps in Hall E, Booth 1258. There will be demonstrations in the hall E  Demonstration Room (Room 1544) on Thursday from 10:30 to 1:00 and Saturday from 2:30 to 4:00.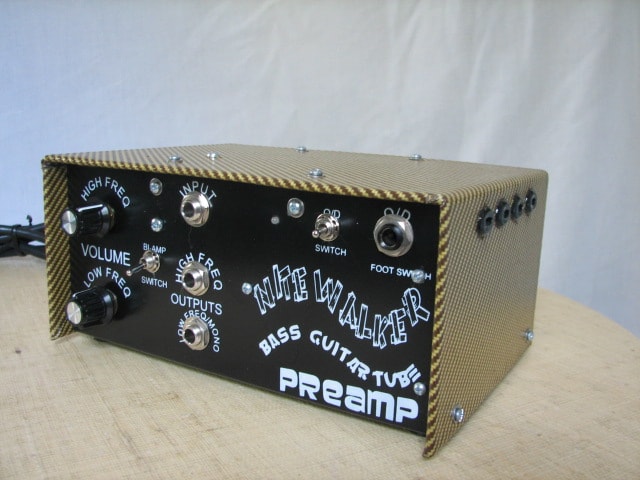 ---
GMF Music Adds Vacuum Tube Tone To Acoustic Instruments
Remember the soft blue glow from an old vacuum tube amp and their nice warm tone?
You can have it again at the fraction of the cost of a tube amp. GMF Music is introducing an innovative, great sounding "analog" Pre-Amp/DI, the Ai ProTube. Geared towards the acoustic instrument market the Ai ProTube has a real "tube" that will make any acoustic instrument sound warm and inviting with no unwanted signal compression. This isn't just a tube simulation circuit; it is the real thing with a 12AX7 tube circuit.
See GMF Music in Hall D 4000.