HANDCRAFTED BY THE BASS MAKER PAUL LAIRAT
Making Characteristics Of The "Sirya" Bass:
The body of the SIRYA bass is made with five different woods:
splints are in walnut U.S, mahogany, maple and ebony
body available in wengé, maple and mahogany or maple, walnut U.S and mahogany.
The neck of this bass is made with four different woods:
back in six folds of maple, one fold of wengé, two folds of mahogany and two folds of walnut.
fretboard in wengé or maple (24 frets)
Coloring : translucent varnish
Weight : 4.3 kg
Scale length : 34.09″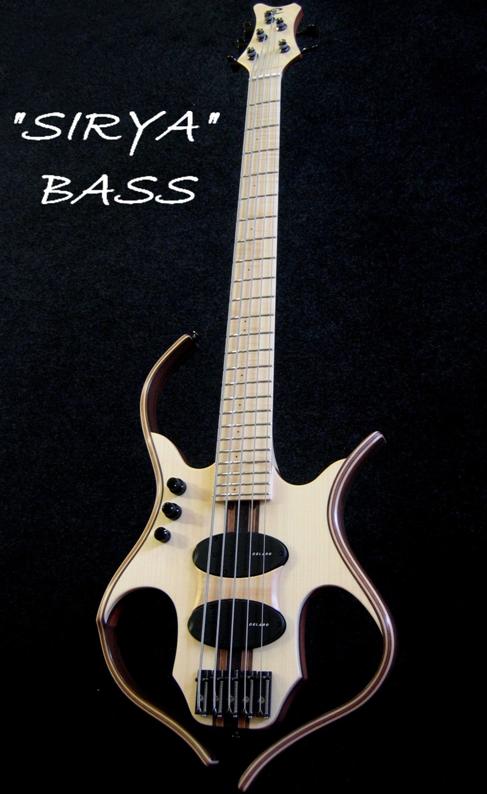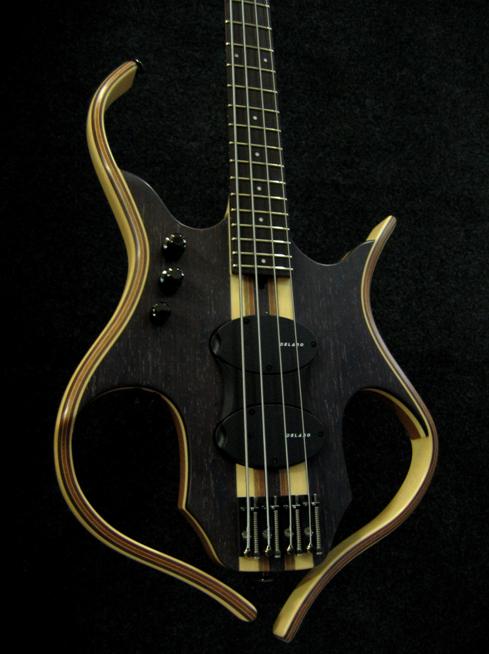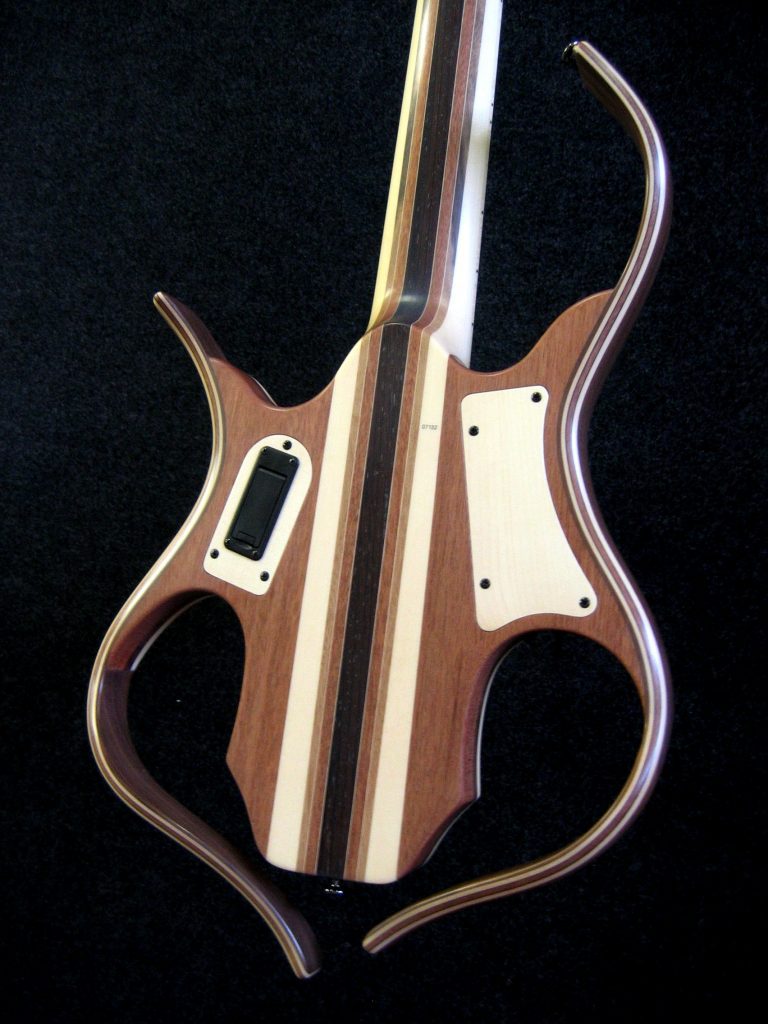 STANDARD HARDWARE :
GOTOH machines head
A.B.M bridges
DELANO Xtender pickups
Electronic JOHN EAST preamps
DR STRINGS
Finger ramp in wengé or maple
Price : SIRYA Bass / 5 strings – 4480 €
Options availables:
Duvoisin Bridges + 225 €
All guitars and basses are handcrafted.
Other coloring and varnishes available according to your request.
Proposed in active or passive mode, in 4, 5, 6 strings and fretless.
Left-handed bass available.
A Look Back at NAMM 2011
Jamming in the Paul Lairat booth for the last few minutes of NAMM 2011 are: Flavio Silva, Guitar; Chico Wilcoxx, Bass and Nicolas Vicarro, Drums. A beautiful end to another NAMM show.