Enter to Win a Catalina Dynamic Chorus Pedal Signed by Supertramp's Carl Verheyen!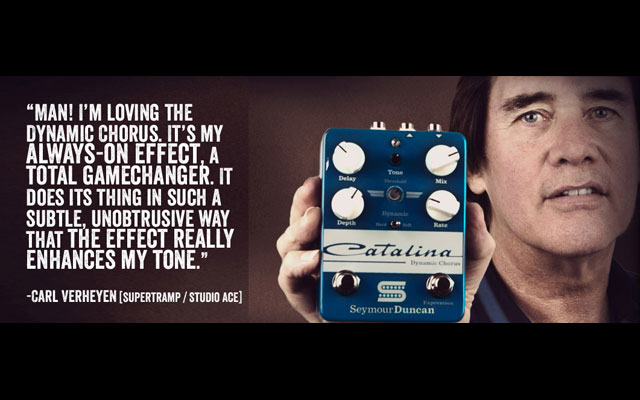 A versatile analog chorus with an innovative Dynamic Expression mode, the Catalina gives you comprehensive depth control. The Dynamic Expression mode switch allows you to interact as you play: the Hard mode signals the chorus depth to increase as you play with more intensity, or flip it to Soft mode for more effect as you play lighter. There's also a Threshold control to dial in the sensitivity of the Dynamic Expression feature.
Look no further – you've found the Catalina pedal contest entry form! Simply enter your details below and a winner will be randomly chosen on May 13, 2016. One entry per email. Good luck and thanks for entering!
http://www.seymourduncan.com/catalina-contest?vero_conv=m6dqDAAOuEUAONE_wZBCX8EGN9C9wMUF8QnjZS0344ickW_g85w0UeuZlZ4bt0MOlRfq7gQRvWC4ToRcG5kLKtmiNWxf3is%3D&vero_id=dinah%40mikesgig.com