San Jose. February 21, 2012.  Friends and fans of Clifford Coulter will join the Bay Area music community in a benefit concert to be held this Sunday, February 26 at the Fairmont Hotel, San Jose.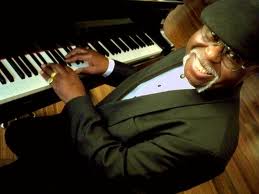 Clifford Coulter is a singer, songwriter, arranger, keyboardist and recording artist extraordinaire who has electrified audiences around the world with his funky, sweet sounds and amazing musical abilities. He has recorded and/or performed with an array of artists, including but not limited to Bill Withers, John Lee Hooker, Lightnin' Hopkins, B.B.King, Tower of Power, Tony Lindsay, Mel Brown, Sergio Mendes & Brazil 66, Sugar PieDeSanto, Margo LeDuc, Joyce Randolph and Jon Gibson. He is much loved by anyone who has ever had the privilege to witness his magnificent talents.
The benefit is to help raise funds for Clifford who is currently in a hospital in Thailand as a result of a heart attack and kidney failure. His condition prevents him from travelling back to the US so as a result he will require surgery in Thailand.
The event starts at 7.00pm and will feature some of the world's best musicians including multiple Grammy award winner Tony Lindsay, Chester Thompson, Chris Cain and Danny Hull, just to name a few.
The concert is free, but donations are encouraged and expected.  All money raised will go to assist Clifford's medical costs. Organizers are also accepting donations online through the social marketplace Monkeybars, www.monkeybars.net. Monkeybars founder Robert Hayden believes "Monkeybars is all about supporting artists and helping them with their careers, but more importantly it is also a community of artists and fans and it's great to see everyone come together to support this benefit and help Clifford get the medical support he desperately needs. "
For more information and media interviews, please contact cliffordcoulterbenefit@gmail.com.